In Search Of The TRUE Goji
Just as there are many varieties of grapes for wine making, there are many varieties of goji, as many as 41 species growing in Tibet alone!
In the same way that human finger prints can be used to distinguish one person from all others on the planet, a spectrometer can detect even subtle differences between berries at the molecular level. This technique results in the generation of a graph; a unique fingerprint for whatever is being tested – a Spectral Signature.
Thanks to years of dedicated scientific research, FreeLife is the only company in the world to have developed a Spectral Signature to identify, isolate, and harvest only those special goji berries with a consistently high potency of these all-important LBP.
Goji's Master Molecules
FreeLife was a pioneer in the research of the goji berry's unique bioactive Lycium barbarum polysaccharides, or LBP. These complex glyconutrients are the special master molecules found only in the goji berry¡ªthat are believed by many scientists to be the source of goji¡'s diverse and remarkable health benefits.
100% Goodness In Every Bottle, Every Time
Scientifically demonstrated to deliver results in just 14 days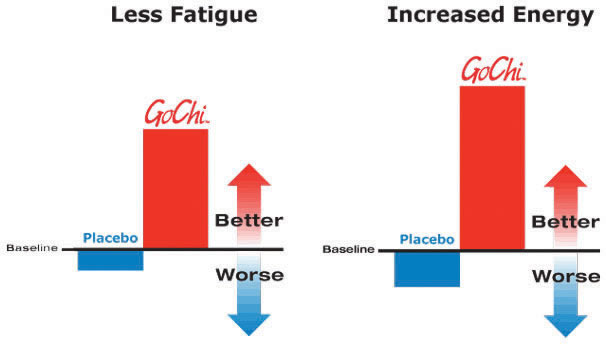 Preservative-free
Certified kosher and halal
Tastes better than ever
Proprietary, all-natural juice product.
All-natural juice flavouring system gives a consistently delicious flavour, and works synergistically with the product to enhance its benefits. Never any added sugar, artificial sweeteners, colours, or flavours.
Exclusive recipe and proprietary chill-blending technology.
Carefully standardised to deliver a consistently high
level of perfectly balanced and fully active polysaccharides.
Made only with berries that exhibit the ideal Spectral Signature©, your assurance of authenticity in every bottle.
Strict Seven-Step Quality Manufacturing Process ensures that you and your family experience the same nutritional value with every sip.
You Can't Drink Too Much
Just like orange juice and apple juice, there is no risk of drinking too much Himalayan Goji? Juice. But, after you experience Himalayan Goji Juice, you will find that no other juice can compare. You and your entire family will enjoy the energizing health benefits from these nutrient rich, all-natural juice beverages.
To enhance health, we suggest that you start with 60ml of Himalayan Goji Juice daily. Current research indicates that the greatest benefit may be realized by drinking up to 120ml per day. Himalayan Goji Juice can be taken as is, or mixed with your favourite hot or cold beverage.
120 ml…14 days…amazing benefits