When the basal body temperature falls below the normal range for an extended period, this means chronic degenerative diseases are creeping in…
Hypothermia – How Sickness Begins from Lowered Body Temperature
Improve Your Blood Circulation!
Hypertension is not a disease, but a physical phenomenon of the body's self-help. Soaking feet can lead the circulation down, remove the blockage of the upper body and head, reduce blood pressure and sugar levels; Ginger steaming can remove the moisture that causes hardening of blood vessels!
高血压不是病,是人体自救的物理现象。泡脚能引血下行,去除上半身及头部的堵,降血压降糖;姜蒸能去除导致血管粥状硬化的湿气!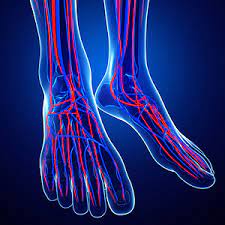 Nocturia and heart problems are related.
Nocturia (Night time urination). Drinking water at night and how it helps. Noctoria and heart problems are related. It is worth spending two minutes to read the information below. An American doctor tells us that Nocturia, heart problem and cerebral infarction are related. Read More…
microcirculation, basal body temperature, hypothermia, degenerative conditions