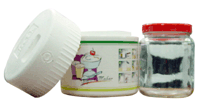 Home-Made Yogurt Kit (Economic and Pure)

What you need is just:
1000 ml of fresh milk/soya milk,

yogurt culture powder and

warmer box
The process:
Pure the milk/soya milk into a stainless steel pot and heat it up to 44 degress Celsius. (About 111.2 Fahrenheit). About the temperature that used to feed the baby.

Pour the warm milk into the glass container supplied together with the kit

Add one little spoon (supplied with the powder) of yogurt powder into the warm milk

Cap the glass container and place it into the Styrofoam warmer

Cap the Styrofoam warmer and leave it on the table to allow the milk to ferment

After about 8~10 hours, the warm milk would transform into fresh yogurt

The freshly cultured yogurt can be kept fresh in the fridge for up to 2 weeks
Tip: make it at 11pm and you will have warm yogurt @ 7am next morning, .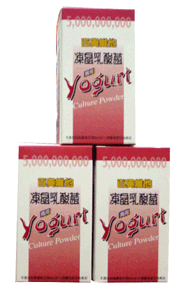 Yogurt Culture Powder
The culture powder is produced in Canada

Can be ingest directly (or mix with milk or juice) or use it for culture

Each gram of powder contains:
0.003g of Lactobacillus bulgaricus

0.0001g of Lactobacillus acidophilus

0.48g of powdered skin milk

0.41g of crystal sugar

0.1 g of Ascorbic acid (Vitamin C)
3g/tsp, makes 1 liter of milk or soymilk yogurt

100g of culture powder per box