SNOWYSKN™?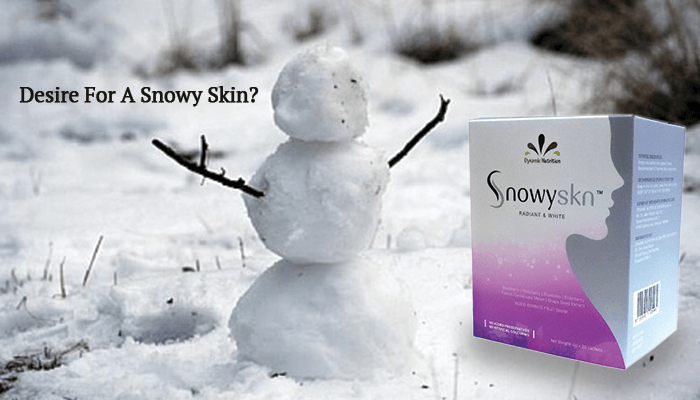 SNOWYSKN™ is a brand-new innovation with specially chosen potent ingredients to revive skin radiant from within. A delicious blend of mix berries, packed with powerful antioxidants from various source to defy skin aging at every angle, added with dietary fiber for general well-being, SNOWYSKN™ is scientifically formulated to give your skin a beauty blast.
Main Ingredient
SkinAx2™ * is a product of ACTIV"INSIDE from France, a beauty formulation from high quality ingredients with proven bioavailability, supported by more than 40 publications and validated health claims on skin radiance. SkinAx2™combines both primary and secondary antioxidants from France grape seed extract, France melon juice concentrate, vitamin C and zinc, as a keystone for body defense system against oxidative stress. It is also effective in regulate melanin synthesis, improve skin microcirculation and prevent collagen breakdown.
Mixed Berries, Fruit Powder (Blackberry, Rasberry, Blueberry, Elderberry), Isomaltulose, Galacto-Oligosaccharides (GOS) [prebiotic], Yeast Extract, * Grape Seed Extract, *Vitamin C, *Zinc, * Melon Juice Concentrate, Stevia.
Yeast Extract (L – Glutathione)
Contain high level of glutathione, an antioxidant synthesized in human body, with proven effect on brightening skin and reduce wrinkles on skin. Skin damage after UV exposure by reducing redness, increase skin hydration and brighten skin.
*SkinAx2 is a patented product of ACTIV INSIDE from France. It comprises of 4 bioactive ingredients: Grape Seed Extract, Vitamin C, Zinc, and Melon Juice Concentrate
Net Weight: 6 grams X 20 sachets
Directions: Mix 1 sachet into a glass of water
No added preservatives & artificial colouring
---
To order or to ask a question:

Nutrimax Wellness Store Singapore
390 Victoria St #02-30 Golden Landmark (Opp. Raffles Hospital) Singapore 188061 Tel: 6292 2991, 83338375 (Mobile)