* Not available anymore, as supplier stopped the supply.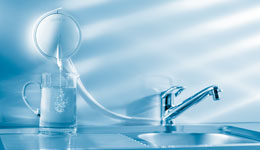 Filopur has more than 40 years of experience in water purification.
Thanks to its small size and easy installation the Filopur water filter is ideal to be installed in a motorhome or on a sailing yacht. Enhance your container-stored water and enjoy safe and fresh drinking water!
FILOPUR® drinking water filters decisively improve the quality of drinking water by filtering organic and inorganic harmful substances as well as morbific bacteria, fungi and viruses. However, the natural salts and minerals which are essential to our organism are not removed by this process; neither does the water become a sterile filtrate.
FILOPUR® filters stand out for their long life and their simple handling. Their quality and filtering performance correspond to the latest Swiss standards and regulations of the WHO.
White Paper – Results from studies and user test Filopur C1 Filter for HU-lin